Focused Learners Boot Camp
This intensive, four to six week-long Executive Function Boot Camp is rooted in a collaborative mentor relationship. Mentors offer support and help students develop coping strategies while they teach and model management, organization and self-monitoring skills. One of the most important components of the program is goal setting. Students define goals for their work in collaboration with their mentor. This builds trust with the coach, enhances motivation and demonstrates vital initiating, planning and problem-solving skills.
Objectives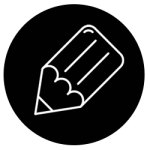 Define achievable goals to motivate the student and create a roadmap for achievement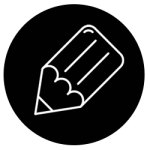 Devise accountability model alongside parents and teachers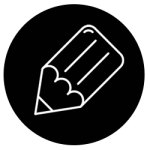 Declutter bedroom and storage areas and create organized work space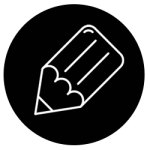 Develop a system to maintain clean, organized space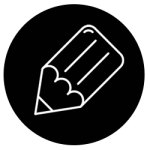 Work with parent(s) and student to implement effective weekly schedule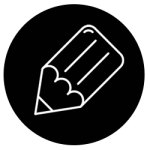 Develop or refine in-home and at-school routines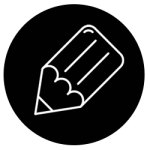 Address attention and focus issues with simple tools, checklists and visual cues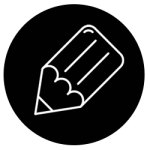 Hone time management, organization and prioritization skills
The Plan
Initial consultation with program director Stephanie Weldon (family therapist and learning specialist) to assess your family's needs and match your student with the right mentor.
Your Executive Function coach will meet with you and your student before developing a strategic plan tailored to your child's unique learning style and academic environment.
The first two sessions are dedicated to spatial organization. We'll help your student organize his bedroom and create a productive study space.
The next two to three weeks are dedicated to routines, systems, strategies and skill development.
Halfway through the bootcamp (two weeks in), your student's mentor will provide a progress report. One session will be dedicated to tracking progress and discussing what steps need to take place in order to achieve their goals. The focus of this session is on self-monitoring.
At the end of the month, your Executive Function coach and Stephanie Weldon will review achievement and progress with parents and offer suggestions for independent work or continued support.
Additional Support
Access to homework help throughout the year at a reduced rate
Open invitation to a monthly organizational skills lab and all program workshops
Arrangements for learning evaluations and reading or writing assessments
Referral to psychiatrist, behavior analyst or neurocognitive specialist, if necessary
In addition, individual and family therapy sessions can be scheduled with Stephanie
I see how essential a comprehensive treatment plan is, a plan that incorporates education, understanding, empathy, structure, coaching, a plan for success and physical exercise as well as medication. I see how important the human connection is every step of the way: connection with parent or spouse; with teacher or supervisor; […] with the coach, with the world "out there." In fact, I see the human connection as the single most powerful therapeutic force in the treatment of ADHD.
Edward M. Hallowell
Focused Learners Mini Boot Camp
This condensed version of our boot camp includes an initial session with our program director to determine each student's needs and areas of concern followed by one session in each of the following areas:
Spatial organization
Routines, schedules and systems
Executive Function skills
Progress Report and recommendations